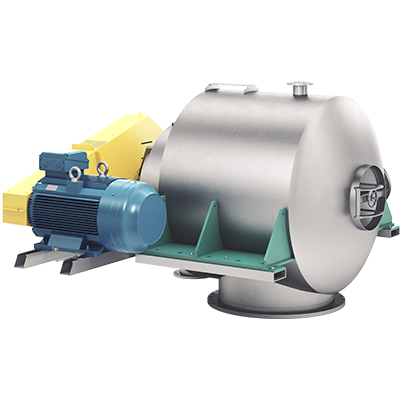 Reject separator
The reject separator is used for removal of plastics and metals from pre-treated substrate. The substrate is pumped through a Ø6 mm screen where the reject is separated from the organic material.
The reject separator efficiently removes contaminants and offers a very clean substrate, also when the incoming material includes high amounts of plastics. This allows for a process with incoming supermarket waste including high amounts of packaging material. It also enables municipal waste handling based on organic material sorted into plastic bags. Substrate treated in a reject separator is clean enough to be accepted for use as fertilizer without any additional cleaning after the digester.
The reject separator is normally installed at the outlet of a pulper. There are also successful applications where the reject separator has been installed as a stand-alone upgrade to an existing wet hammer mill process.
Support throughout the whole product lifecycle
Pulp & Paper Pilot plant trials

Test your material in our pilot plant and analyze machine performance in our lab!

Download Info

Engineering and project based deliveries

Customized designs for your unique application.

Start-up

Full service on site with your machine delivery.

Global support

We have offices in Sweden, Canada, Germany, China, and agents all over the world.

Service visit

Let us visit your plant and help you improve performance!

Download Info
Contacts
Are you in need of technical support or wear parts for your machine? Interested in a visit from our staff or a project quotation? Please contact one of our local offices around the world!