Cellwood Machinery was founded in 1913, and today it is part of the family owned Cellwood Group, together with Bruzaholms Bruk. The head office is located in Nässjö, Sweden, with subsidiaries in Canada, China and Germany. 95% of the sales is export, total turnover is 30 million euro, and the number of employees is 50.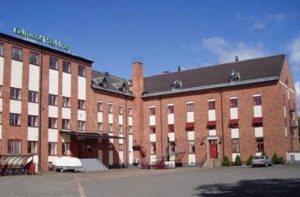 Cellwood has played an important part in the development of the modern pulp and paper industry. The company is the world leading supplier of dispersing systems, which are used in the process of recycling paper waste into new paper. More than 700 system installations have been delivered to paper mills all over the world. Each delivery is specifically designed with regard to the customer's process, and every business relationship is characterized by close collaboration on testing, installation, commissioning and service in the form of maintenance and spare parts.
The company's strict specialization allows for an intensive research and development within the field – the challenge is to find new ways of even more efficient recycling. In the head office in Sweden a complete set of Cellwood machines is installed in a state-of-the-art pilot plant – which is available for customer trials and training.
In 2013 Cellwood celebrated 100 years. Read more about us here:
The Cellwood Group Code of Conduct